Hospitium (National Level Hospitality Competition), a National level hospitality competition which opens up a new perspective for the Hospitality students. The various events of the Hospitium provide a platform for students to show their talent and help them to understand the practicality of Hospitality Education. Students get innovative ideas and opinions for betterment and to increase their potential in perspective of their career. It also trains them to face the real situational based challenges and hone the skills that they need to succeed in the long run. The key events of the competition are- Culinary Competition, Bartending Competition, Bakery Competition, Rangoli Competition and Fruit & Vegetable Carving Competition.The Judges of Hospitium are renowned hospitality professionals.
---
Hospitium 2016 Press Relase & Gallery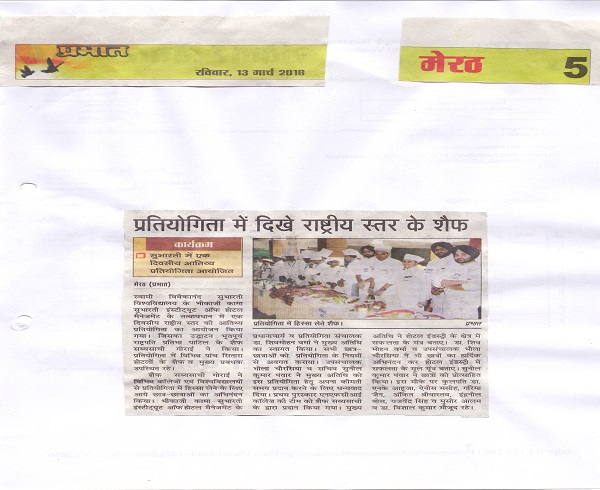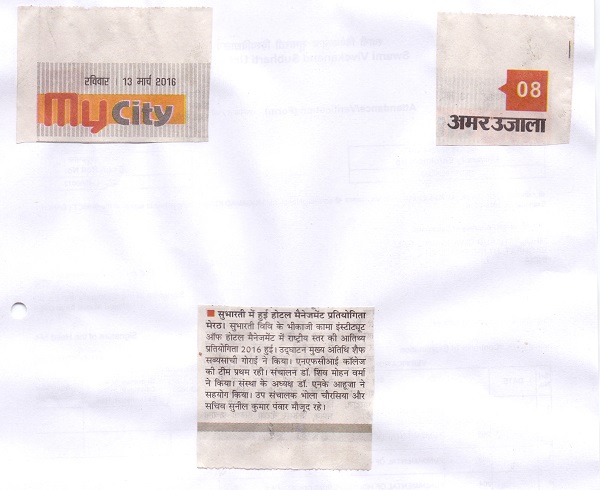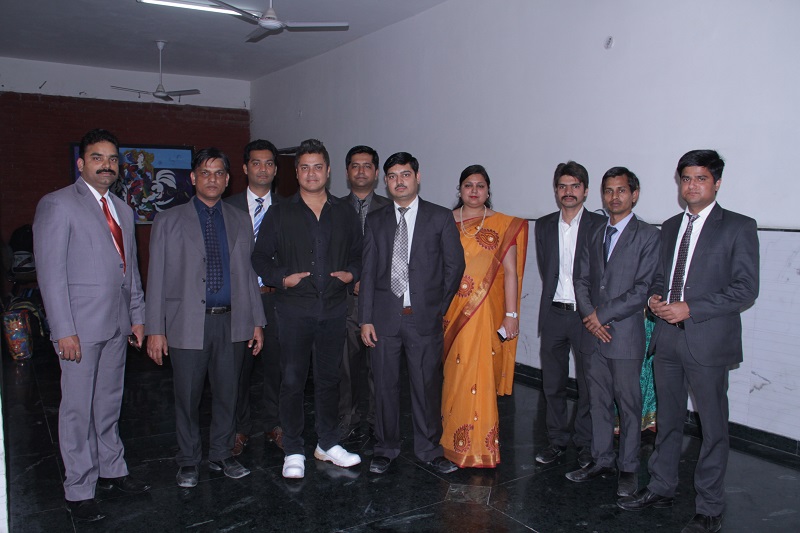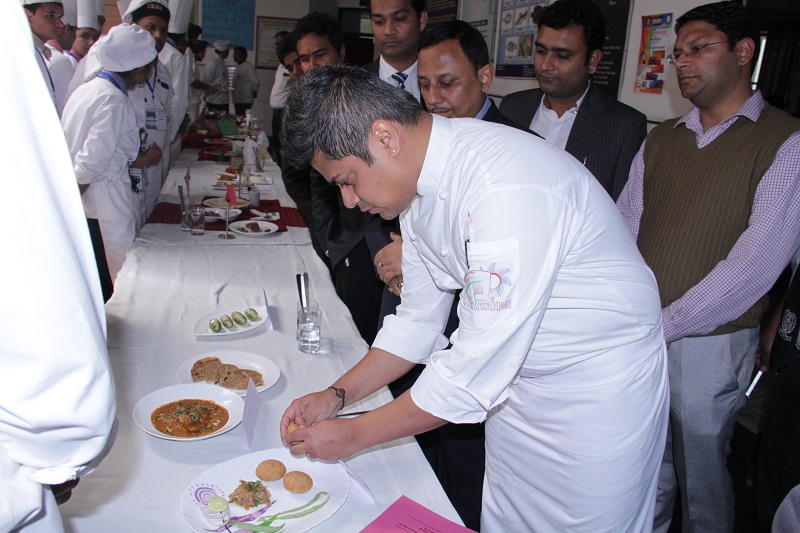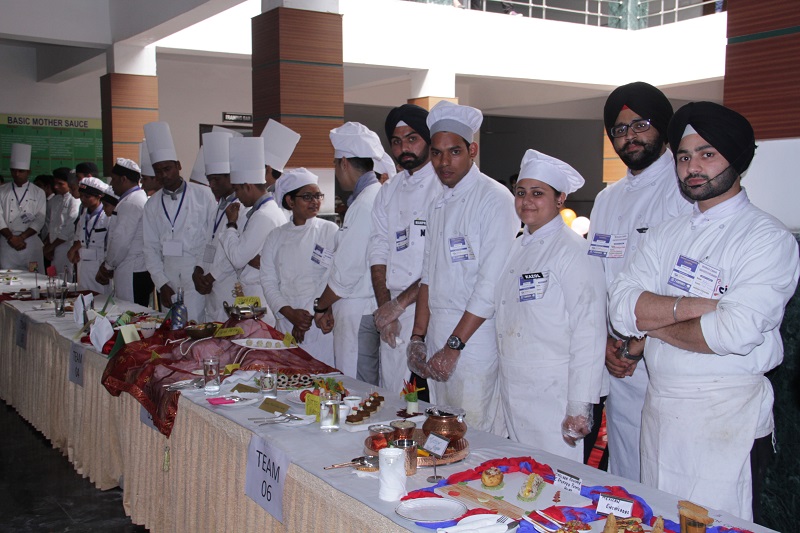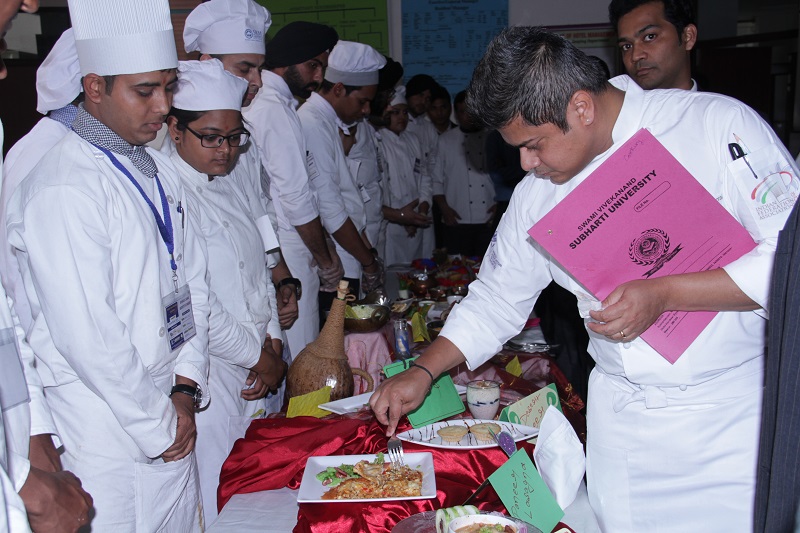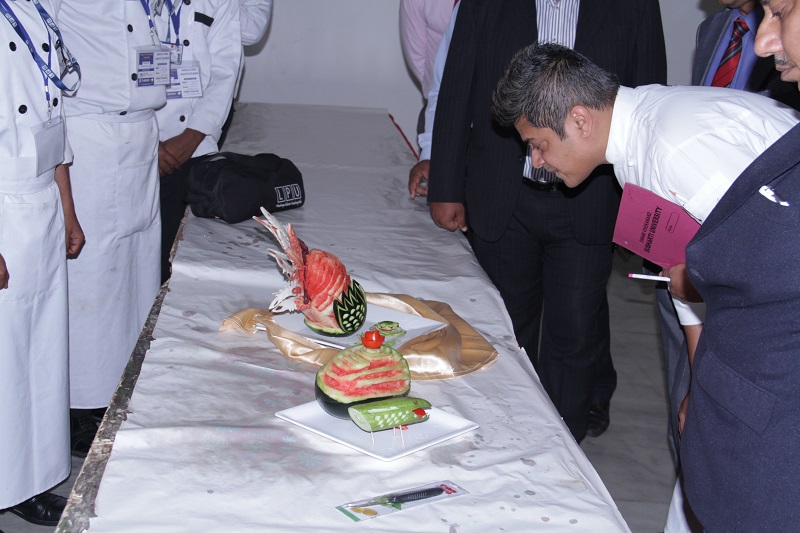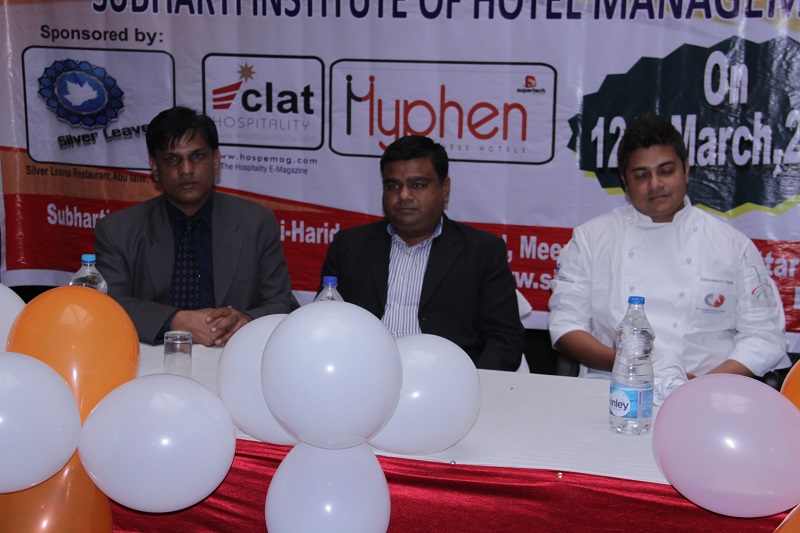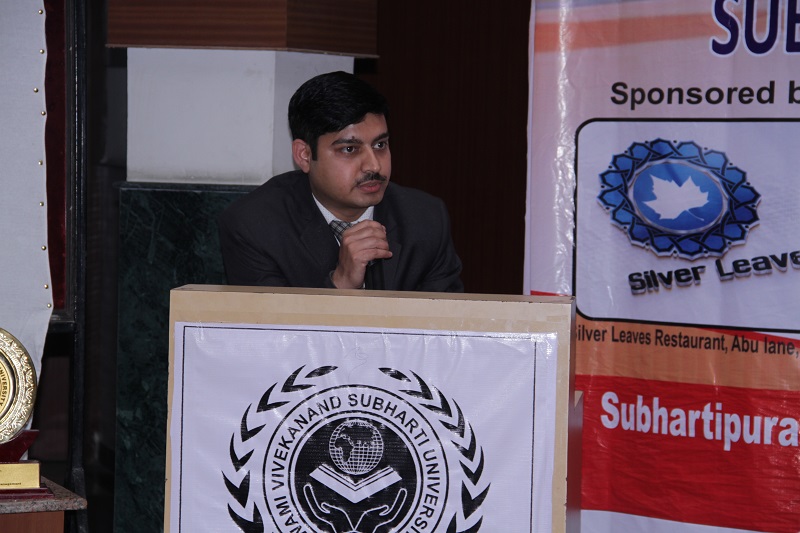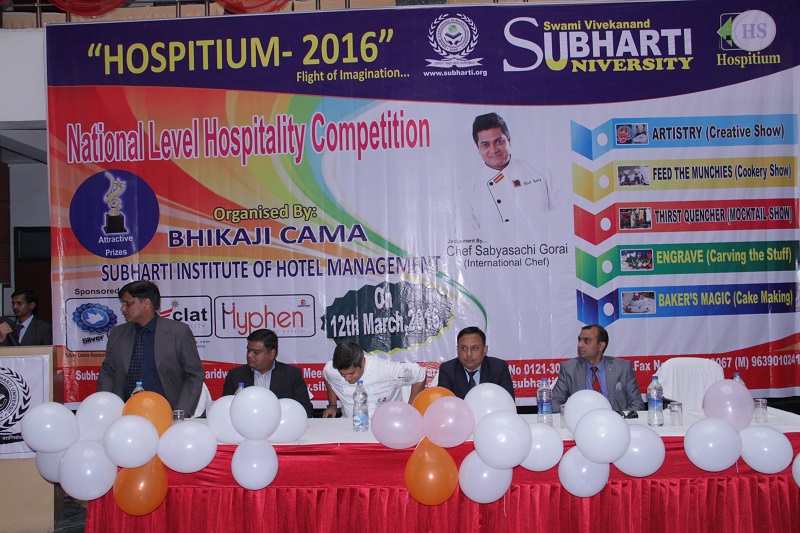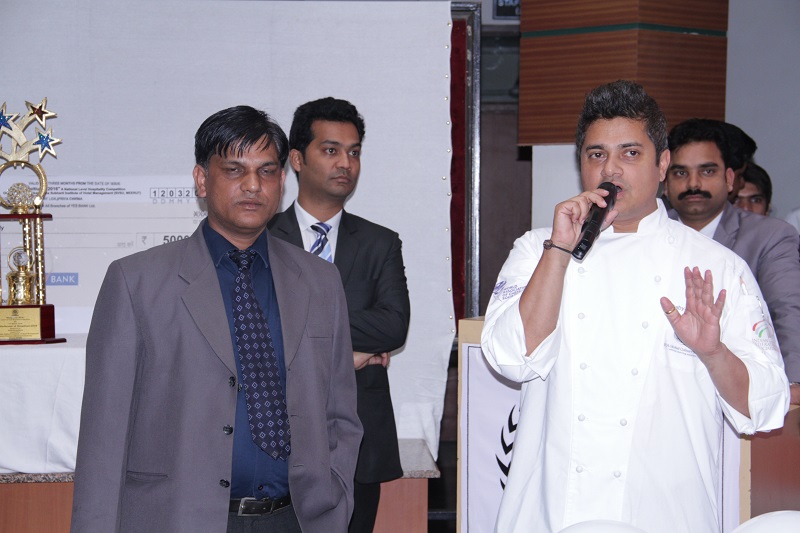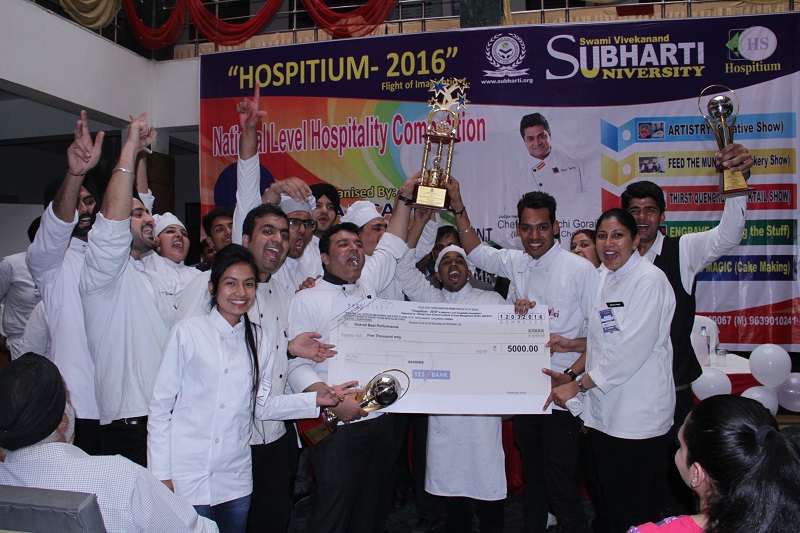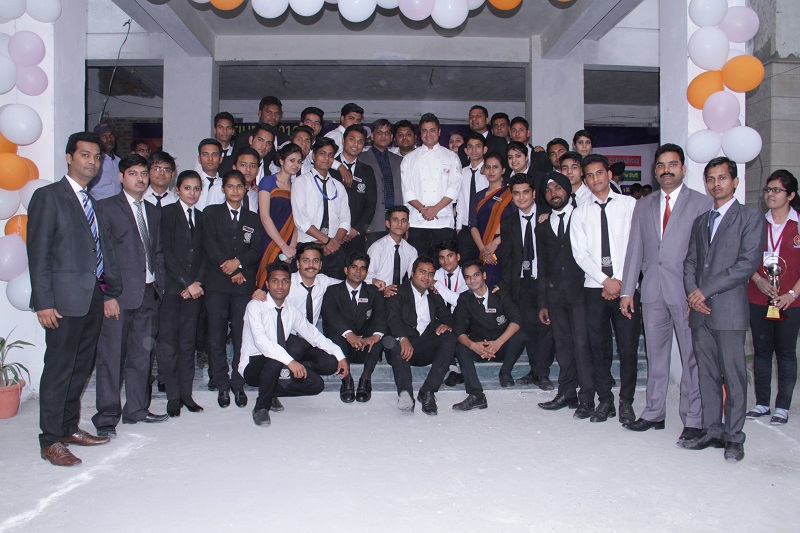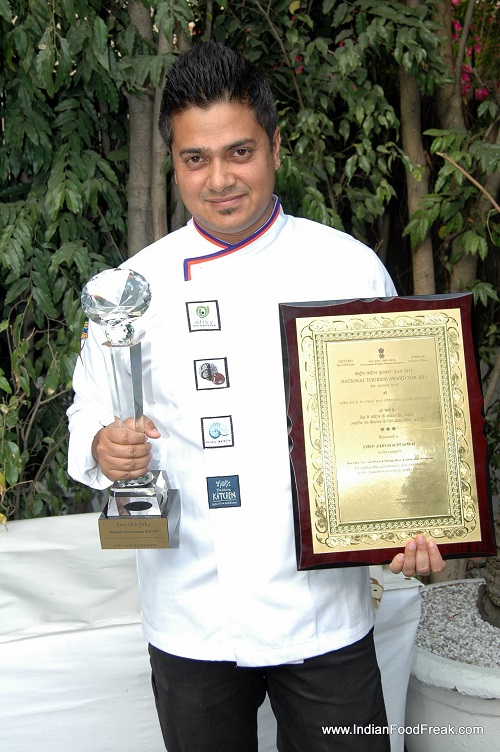 Event Judge: International Chef Sabyasachi Gorai

Awards under his belt:
(i) Best Chef of India, Awarded by the Former President of India, Hon'ble Pratibha Patil, during the National Tourism Awards 2011-12.
(ii) Best Chef in India" title presented by Varli Awards in the USA in 2012.
(iii) Silver Hat, presented by the Indian Culinary Forum, the largest representative body of Chefs in India, at their 10th Annual Chef's Awards function in November 2013.