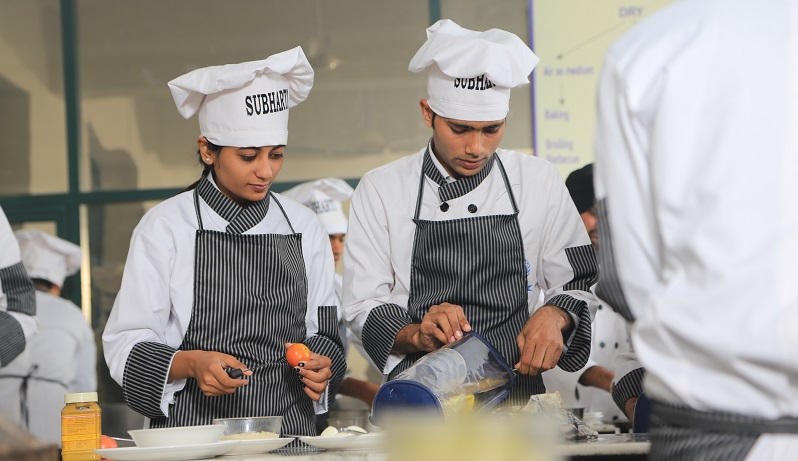 BHIKAJI CAMA SUBHARTI INSTITUTE OF HOTEL MANAGEMENT:
Named after the great lady revolutionary freedom fighter Bhikaji Cama, Subharti Institute of Hotel Management was established in 2009 with the mission to provide professional education & training to the looming aspirants who are Ambitious to become part of this fast growing & highly rewarding hospitality & service industry. Pioneering the aspirations of the young generation and reviewing the demands of this globally viable profession, the Management of "Swami Vivekanand Subharti University" has spared no resource to provide an infrastructure that is comparably the finest and the best in this field to meet the established standards in this branch of study.
We have ensured a knowledge-enabling, skill and experience enhancing environment within the campus of the University encouraging an atmosphere that is student friendly, supportive and congenial for higher studies and research activities for the HM undergraduates while being totally committed to promote 'Excellence in academics and perfection in performance'.